Shopping Cart
Your Cart is Empty
There was an error with PayPal
Click here to try again
Thank you for your business!
You should be receiving an order confirmation from Paypal shortly.
Exit Shopping Cart
Maya Moon Wellness
TROPICAL PERSPECTIVE FOR HEALING LIFE
ALTERNATIVE PSYCHOTHERAPY AND YOGA THERAPY IN THE NEW WORLD.
PROMOTE SELF-LOVE
PROMOTE LIFE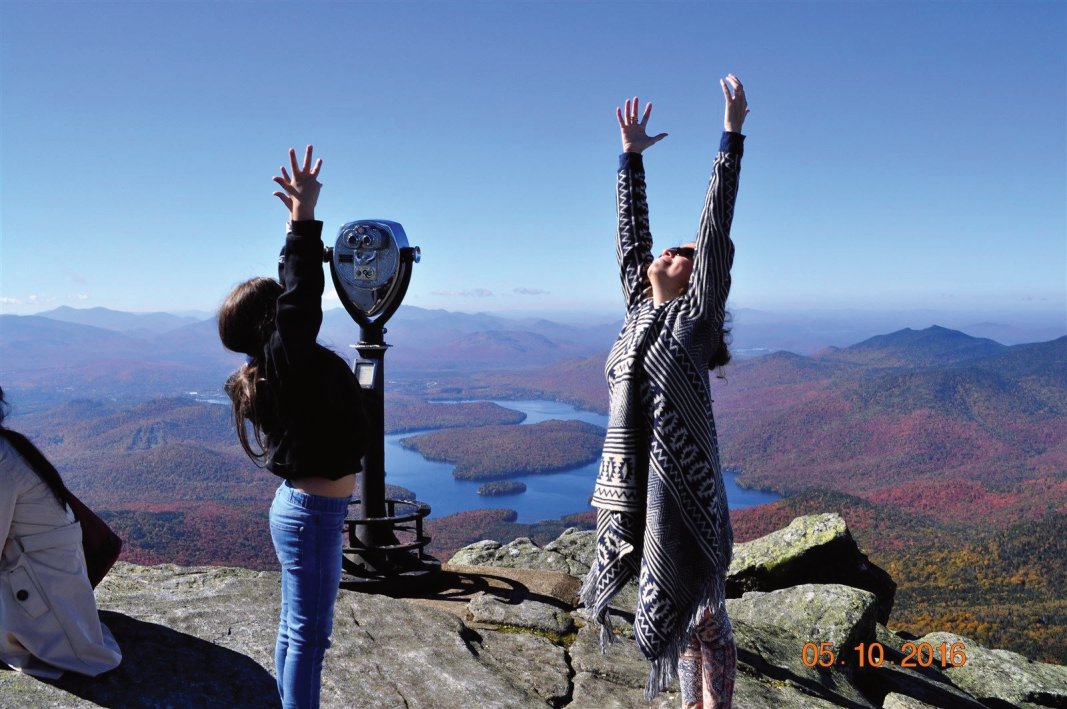 Date: 01/04/2017
By: Ilse Jimenez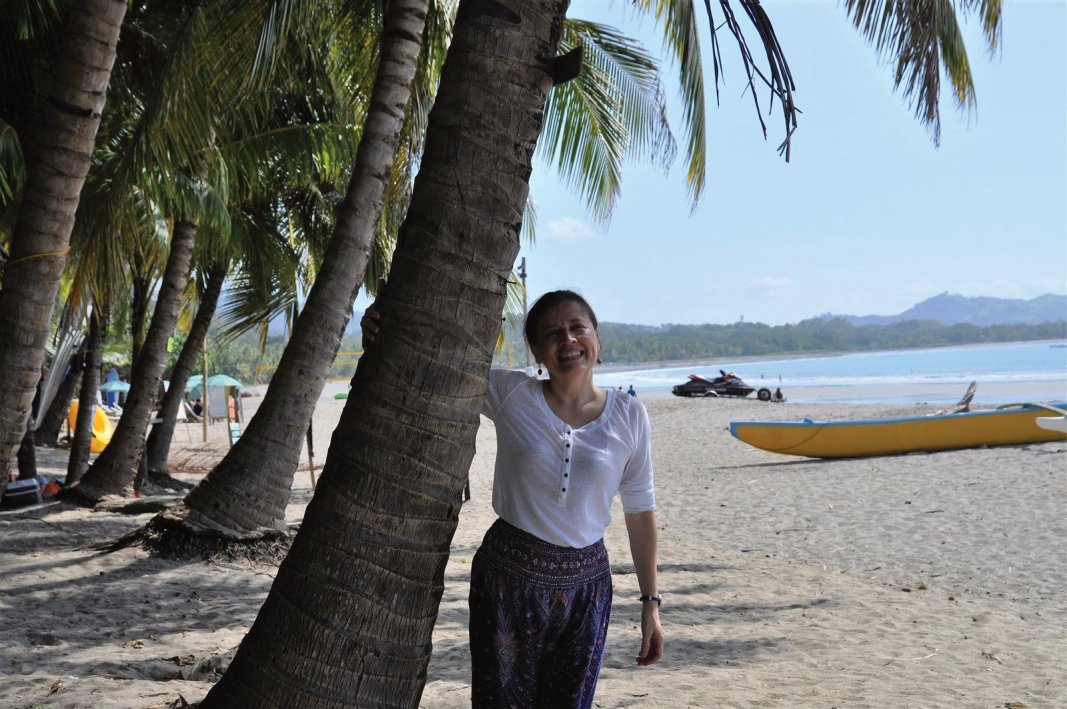 In 2001 when I moved to the United States, I knew that my decision to live in this country will affect me forever. I remembered missing my fruit, vegetables, nice weather, the physical activity, not having a car, not so much material staff, just me. I started missing my long walks to take the bus, nice time with friends enjoying the long warm summers in Costa Rica, my tropical views of life changed for white crystal snow. I suffered the effects of  a culture shock that affected me for many years,  I am admitting my own grief that every year shows with a cold winter. Having this kind of grief in my mind unfortunately made me to forget that my body was grieving as well. I need to rebuild not only my mind, I need to rebuild my body. I started looking for balance away from the paradigmatic system that promotes the relaying cure for disease with medication.
As we know in the northeastern of New York State, we have those dark winters that unfortunate unbalance our body. My doctor started prescribing vitamin D, and referring me to specialist for arthritis. I witnessed in my tropical body just was missing my sunny days in Costa Rica. How to survive to what I cannot replace in a different country?  
I initiated a journey to find the solution for my life change affecting my metabolism, my tropical mind was refusing the identity of pain.  How a person that was happy, strong, free from disease started to self-transform in something that I wasn't?  Sharing this story is helping me to encourage that listening to our inner self, guiding us in darkness to continue with confidence to find our own truth. 
One day in those cold afternoons from winter, I was watching Oprah Winfrey on TV, I remembered being intrigued by Oprah interviewing. This person who was interviewed was an important celebrity, famous for his meditation practice, and support for Eastern healing alternatives. The interview was catching my attention, my inner self in a small voice was telling that my hope was coming ,and I just need to be patient. This simple TV show brought in that interview a possibility for the answer that I was looking for.  According to this person, enough research was recommending meditation and yoga for managing many issues related to lack of energy, inability to find meaning in life, avoid escalation of disease, and to support a better functional immune system. Inspired by this show I decided to learn more about meditation, for first time while I was opening my private practice and having more income to afford training , I have the possibility to take my first training in meditation with the American Meditation Institute (AIM). After taking this class I became fascinated with the science of breathing, the power of positive self-affirmation, mantras, and the Eastern philosophy , moreover the meaning of life duplicated a reward inside me. Together with my meditation class, I attended yoga classes, and I ended enrolling in a yoga teacher program obtaining my 200 Hours with the Styles yoga school in Albany, New York.
I graduated as a yoga teacher and I continued attending weekly classes at the American Meditation Institute. My new journey just begin, I was feeling again revive by the lovely energy inside me  helping me to recover the happy Tropical woman from Costa Rica.
How yoga and meditation (sadhana practice) helped me? I started feeling happier, more positive, being focus came back. I was more aware of situations, wiser with problem solving, my decision making was better,  in addition I was more effective in conjunction of managing better my emotions, - I regained balance, - I feel revitalized, but my life change did not end her  I started to realized that my pain was also gone. Those who know me also observe that my facial, body and sense of peace return back, I revive my Costa Rican Tropical happiness.
This intriguing life change is what I want to promote now, my practice is bringing a sense of community to give back, I want to promote a yoga therapy practice where other groups can increase their quality of life  as well. As a Latina mental health counselor, I want to give back to this country that helped me with my professional expectations.
In 2016, I decided to explore Kripalu school, this is the place where I meet doctor Ananda Balayogui, the experience at Kripalu was marvelous, Dr. Ananda taught me how yoga therapy field is growing fast around the world. While at Kripalu I discovered that
Yoga therapy is becoming a new field for research in many hospitals, clinics, communities, more physicians are seeing the importance of encouraging in the patients a balance in their daily life.
The Harvard University, CDC (Center for Disease control), the American Psychological ,and the American Psychiatric Association are supporting the alternative medicine to relief the stress causing many health issues including deaths in the United States.
Yoga therapy is a new field bringing hope to those needing to decrease their stress level to rebuild their self with compassion and self-love.
In 2011, I started observing the cycle of disease closer, every time I received a new client in my mental health practice many of them seem to be affected by stress. If we analyze carefully the meaning of the word "dis-ease", a dictionary define this word as lack of at ease.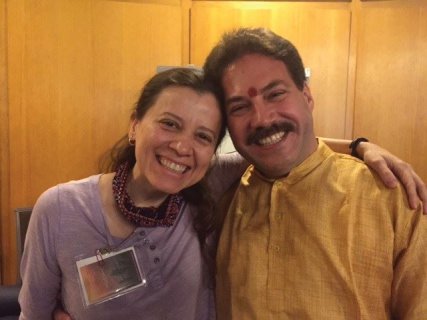 Dr. Ananda Balayogui,Yoga Therapy Application in the Medical Field. Level 4 - Kripalu, 2016                                                                             
According to Ananda Balayogui, MD, the cycle of disease start with levels of increased stress in our body. (Kripalu conference, May 2016)When we are not at ease, disease will show in our body. As result of this research, more physicians are recognizing the importance of alternative practices to heal the body and the mind together. Recently research by health organizations, government, and authorities in illness prevention are supporting the practices of stretching, exercising, healthy diet, meditation, etc., all of them well knowns forms of healthy practices that help to decrease risk for heart attacks, hypertension, high blood pressure, headaches, back or shoulder pain, mental illness including depression or anxiety, etc.
The old belief that being stress in our life is acceptable is changing and supporting more need for self care.  We are more open to review our life style. More people is now confronted that constant exposure to stress is the cause of unhappiness, sense of loss, excessive fatigue, lack of energy, or motivation for creativity. 
The new world is returning back to the ancient Eastern philosophy that described the importance of seeing the human being as a whole, not just a mind, also the body and the spirit at peace.
As a therapist, I see the person from the psycho-bio-social aspect. The psyche (soul), the bio (body) and the social (interaction) . The psychology field is now increasing my hope of developing the Yoga Psychology as a future amazing science.
Breathing and contemplation for balance or self-realization are part of constant research by universities that are the new epilog to discover our balance. Already the American Psychological Association, Mayo Clinic, Harvard University are applying many of these tools in their treatment.
 The ego mind affected by pressure of wealth, power, money, or superficiality behavior, started to be replaced for a society that is  now encouraging  more self-love, self-acceptance, inner growth, sense of self-worth, human contemplation, the protection of the nature, and inner peace in wholeness expression.
There are well research documents, successful stories like mine, that still without uncovering the power of  psychology and yoga therapy.  If you learn to know your body what your mind needs and with the assistance of a psychotherapist like me and future yoga therapist you will help prevent the cycle of disease.
During a yoga therapy session you find different level of empowerment that obey to your own speed for self-growth, as a therapist I will meet you where you are. Accepting you as a person who is looking for his/her own happiness.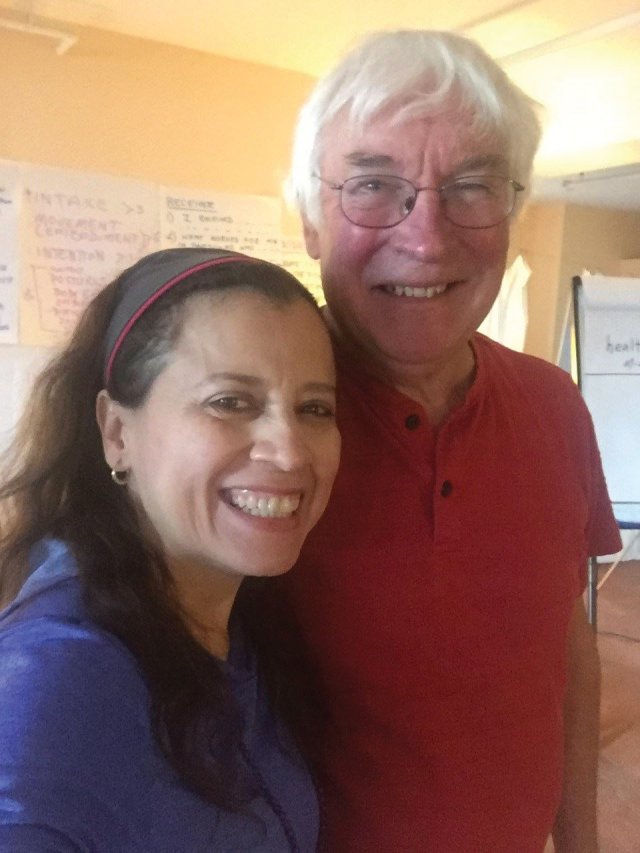 In 2016 I started my certification for yoga therapy at Phoenix Rising Yoga Therapy in Bristol, Vermont. I was grateful for having the opportunity to enjoy the embodiment an increases self-awareness. for letting go. 
(Michael Lee, Founder and Teacher, PRYT- Level 2, November 2016)
Befriended the body from the stress, letting go the blockages causing me to feel stuck. Yoga therapy defined my wholeness, my integration with the SELF,  During my yoga therapy session I learned to allow myself to feel inner compassion, self-acceptance, self-care, and decrease negative self-judgement. I am not afraid for the future because I learned to live more mindfully and I am now more in the present - being grounded for my own well-being.
Yoga therapy is a field facilitating my support in my psychotherapy treatment, facilitating the letting go for a conditioned mind that supports judgment in a demanding society with constant criticism, or unhealthy attachments. As a practitioner in both fields, I learned to accept my capabilities, I started to see my limitations not as a weakness, instead substituted for positive thoughts, learning to accept myself with tolerance, sense of forgiveness or compassion, moreover started also giving me the possibility to respect and accept those who daily are coming to my practice.
What we can expect in one yoga therapy session?  We can expect that every moment that we learn to be present starts with the art of breathing, a good yoga therapist facilitates learning about engaging your breathe - when we keep contact with our breathing, the "pranayama" - life force energy-fundamental for engaging the body and the mind will give you more contact with your body. The sense of calmness happening is connected in every breath you are taking, and how the oxygen started coming through our lungs starts giving us more positive calming energy; we stay more in our present the adventure in a session will give you the reason for continue focusing in your breathing for longer time. The pranayama flows going into your body detoxing the body from toxins that causes disease, whatever can make us sick start to melt down . The breathing also will introduce you to learn the importance of meditation, healthy life practices, and our behavior change with less reactive actions.  
But what exactly is a yoga therapist? The yoga therapist is professional who has an extensive knowledge about how your mind and your body and how is connected in every aspect of  your life. A good yoga therapist  has the ability to recognize, support, and encourage you to find your inner higher wisdom. A yoga therapist will hold you in a safe container while you build  self-acceptance, self-growth and preservation for your potential.
A Yoga Therapist is also somebody to remind you to build your weekly intention storage in your inner heart. During the session, the yoga therapist will align and stretch your body with a professional touch, and  support you in a yoga pose, while you bring your intention in place.
Learning about yoga therapy gave me the opportunity now as a psychotherapist to integrate an holistic view of the concepts learned and provide with options for my clients to discover themselves.
A Yoga Therapist is a qualified professional with extensive education, requirements in the physical, mental and spiritually aspects of human well-being. The Unconditional Self-regard, philosophy from Karl Rogers, is what I consider fundamental. While I am receiving my training at the Phoenix Rising program, I was amazed  how yoga therapy will assist me to become a better psychotherapist. Today, my goal is focused in increasing a pathway in my career where the alternative psychotherapeutic approach can also have space for my clients to experience some techniques supported as coping skills to assist in the mental health treatment plan.
My story has the intention to share divine knowledge that I expected for a long time. Now is right here, while you are reading my story just take a second, close your eyes, and listen careful to your heart. From my heart to your heart, listen your inner answer, may be my story can help you to hear it - or may be you need more time.
Please, don't hesitate to ask me any further question regarding to this amazing journey that continues unfolding, but now I want to share this journey with the community. My pathway to self-realization is to bring self-realization to others.
Peace and Love,
Ilse
Estoy recomendando a todos y todas mis pacientes a leer el Lenguaje del Adios, autora Melodie Beatie. Tambien pueden encontrarle en internet. Facil procesar sin la ayuda de su terapista.
Alguna pregunta favor escribirme a mi correo electronico.

/